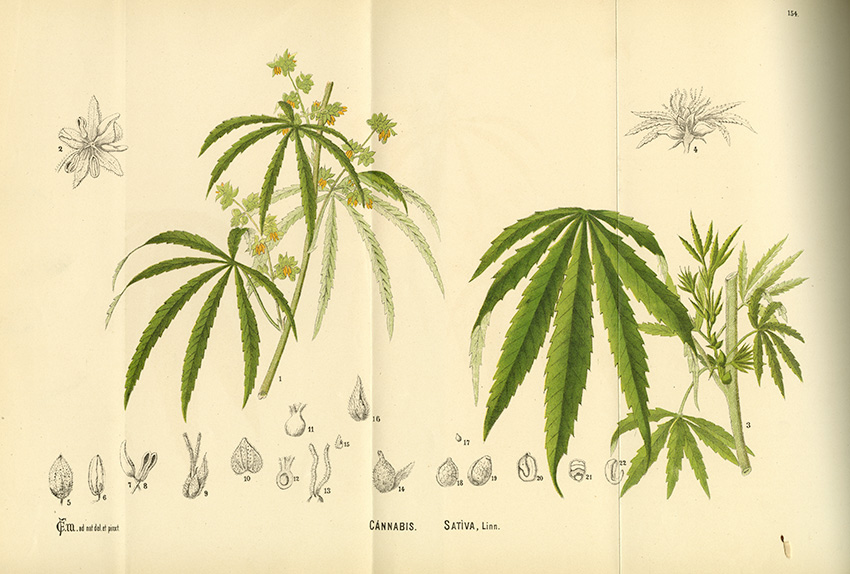 Image: "Cannabis" in Charles F. Millspaugh, American Medicinal Plants, 1887. Courtesy National Library of Medicine.
Use this research guide to find library resources to support your research in Cannabis Studies at Cal Poly Humboldt. Use the tabs to the left of this box to locate different types of resources. Browse our Research Guides Directory to find additional resources.
If you need further assistance, Email the Research Help Desk.